Are There Pink Dolphins? Find out the Answer
---
Dolphins are black, they cannot be pink.
But it is true, there are Pink river dolphins or Amazon river dolphin, they are one the rarest form of dolphins.
Read More
---
http://img.turtlehurtled.com/pink-dolphin/Chinese-White-Dolphin.jpg
The pink river dolphins can be referred to as the Chinese white dolphin of the Pearl River Delta that also occur in Southeast Asia and breed from South Africa to Australia. And the Amazon river dolphin (Scientific name - Inia geoffrensis) that live in the river systems of Brazil, Bolivia, Peru, Ecuador, Colombia and Venezuela.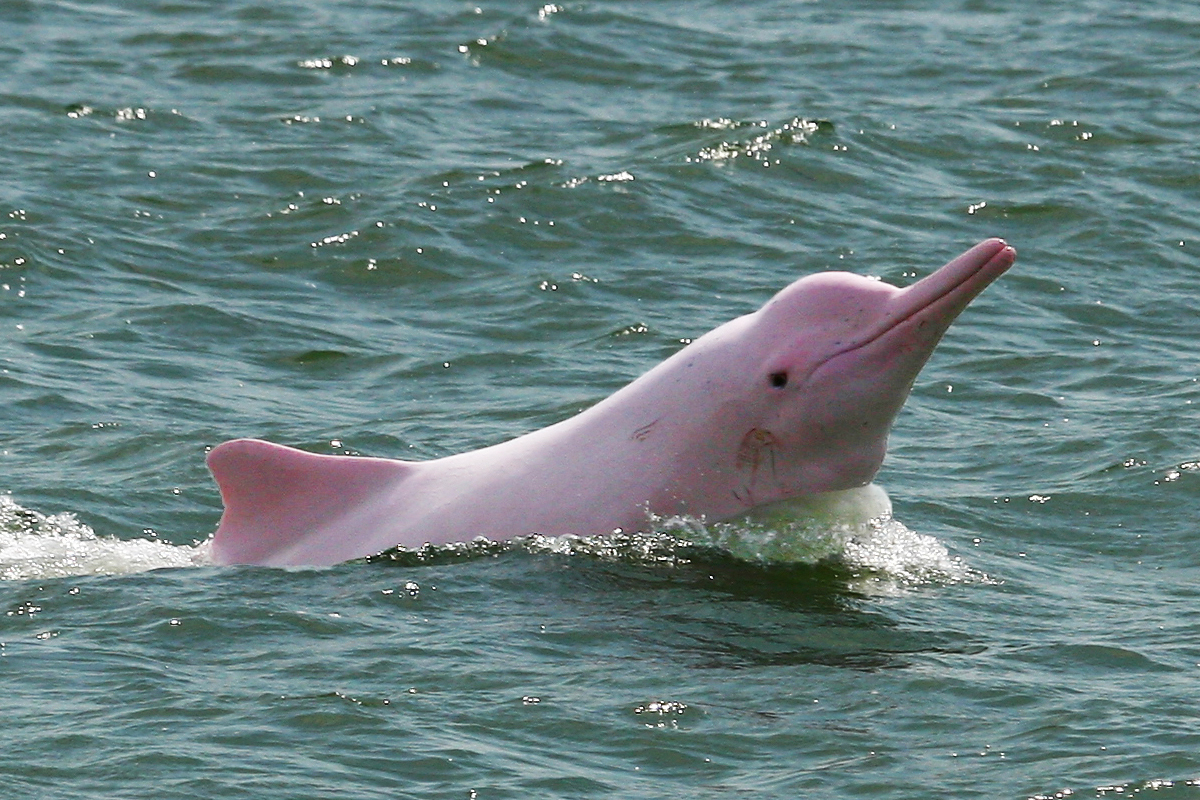 http://mythatchedhut.com/wp-content/uploads/2013/12/Pink-Dolphin-1.jpg
Pink Dolphins also known as Boto, Boutu or Amazon River dolphins as it inhabits the Amazon River. Up to 9 feet (2.7 meters) long and 300 pounds (136.1 kilograms), Pink River Dolphins are the largest freshwater dolphins in the world.
http://i.imwx.com/common/articles/images/pink_dolphin_1_650x366.jpg
As per Amazon Folklore, at night the pink dolphin becomes a handsome man who comes out of the water and seduces girls. In the morning it returns to the river and turns back to a dolphin again. Kind of like a non blood sucking Dracula. This dolphin is called an encantado locally. The myth has been suggested to have arisen partly because the pink dolphin genitals resembles humans.
You can check out this video of pink dolphin.